I didn't get to sleep until gone 5am this morning, so didn't get up til a delivery bloke woke me at 1pm.
He delivered... seed potatoes! And garlic! And two wildflower mixes, one for birds/butterflies, the other a woodland mix.
I was a bit worried yesterday that I might have overdone it with the soil - it's so hard to tell with the fibromyalgia because you can feel fine, when in actual fact you've done too much and it'll bite you on the ass a couple of days later. Today I feel okay, some tired and tight muscles in my arms, shoulders and back which are a bit achy, and I decided to have a rest day.
So all I've done is easy stuff. I set out the seed potatoes in trays to "chit" (or "sprut" as my dad would say) - for the uninitiated that means leaving them in the light so they grow little shoots about 4cm long, that way they grow better once you plant them.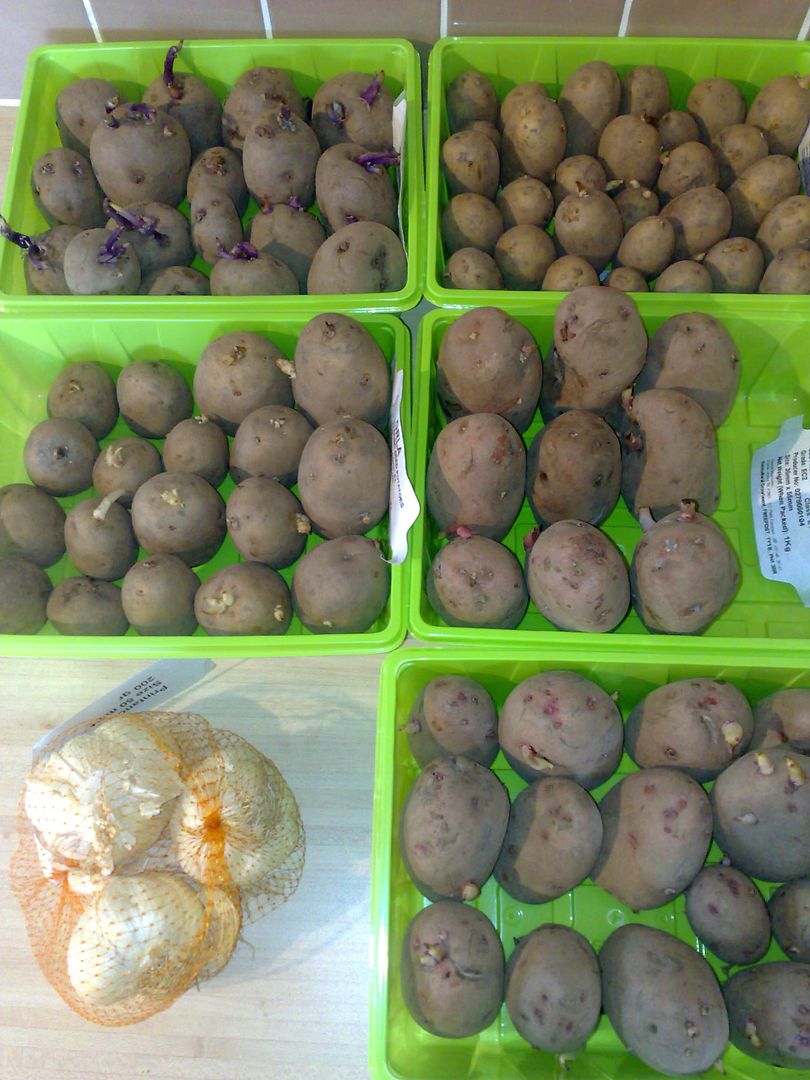 There's 1kg each of five different varieties which mature at different times. In order of harvesting - Charlotte, Orla, Ambo, Desiree and Arran Victory. There's probably more there than I want to plant, to be honest, so I might give some away.
Maybe later I'll start off some lettuce in fibre pots.