We were a little tired after the previous days' exertions, especially me. I was worried about overdoing things and suffering the inevitable fibro backlash, so I took things a little steadier.
But once we got into the rhythm of digging it got easier (I dug out slices of soil with the fork, and Michael broke them up with one of those twisty fork things), and we finished the whole of the first bed.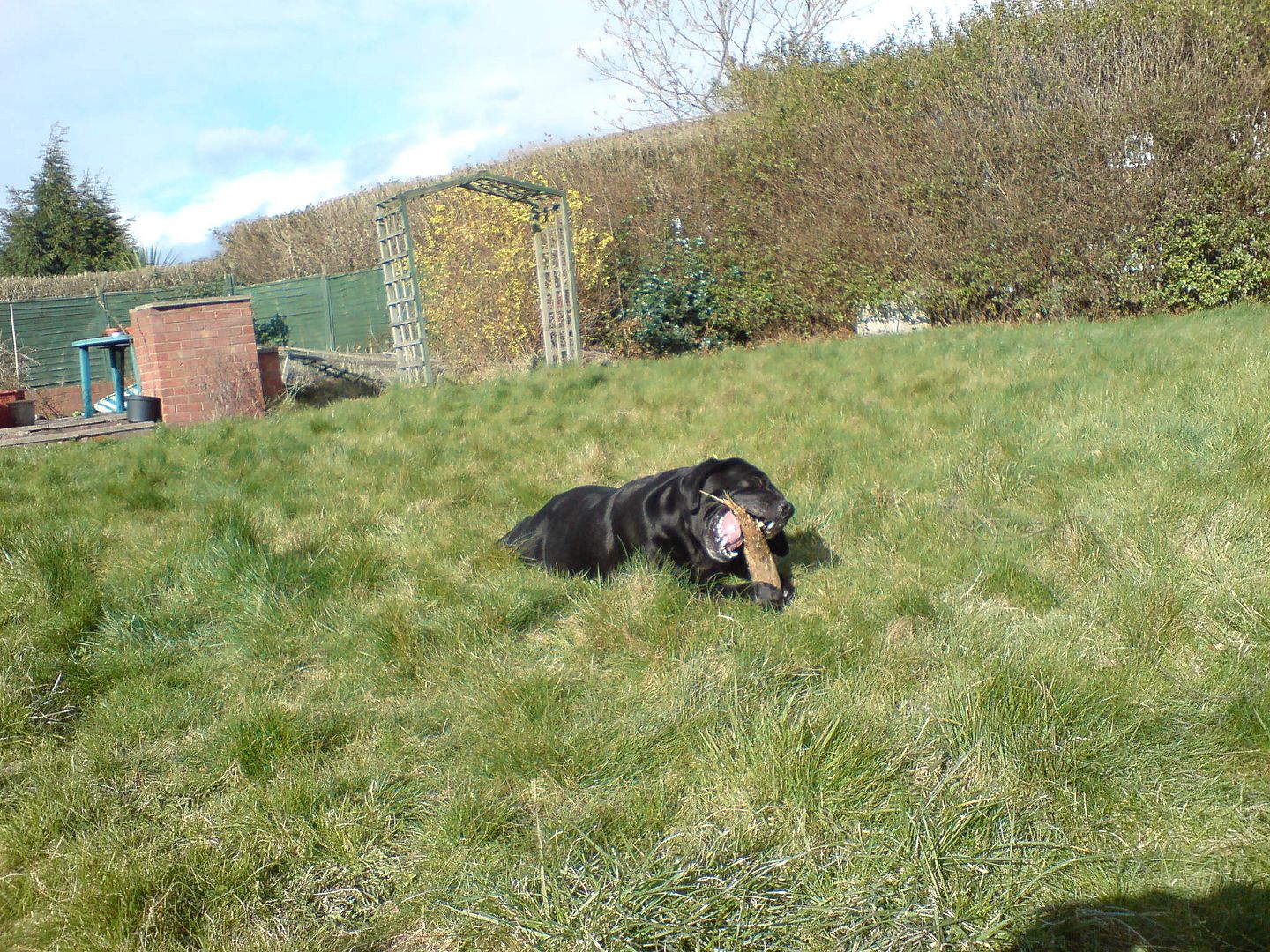 Summer however, didn't help very much.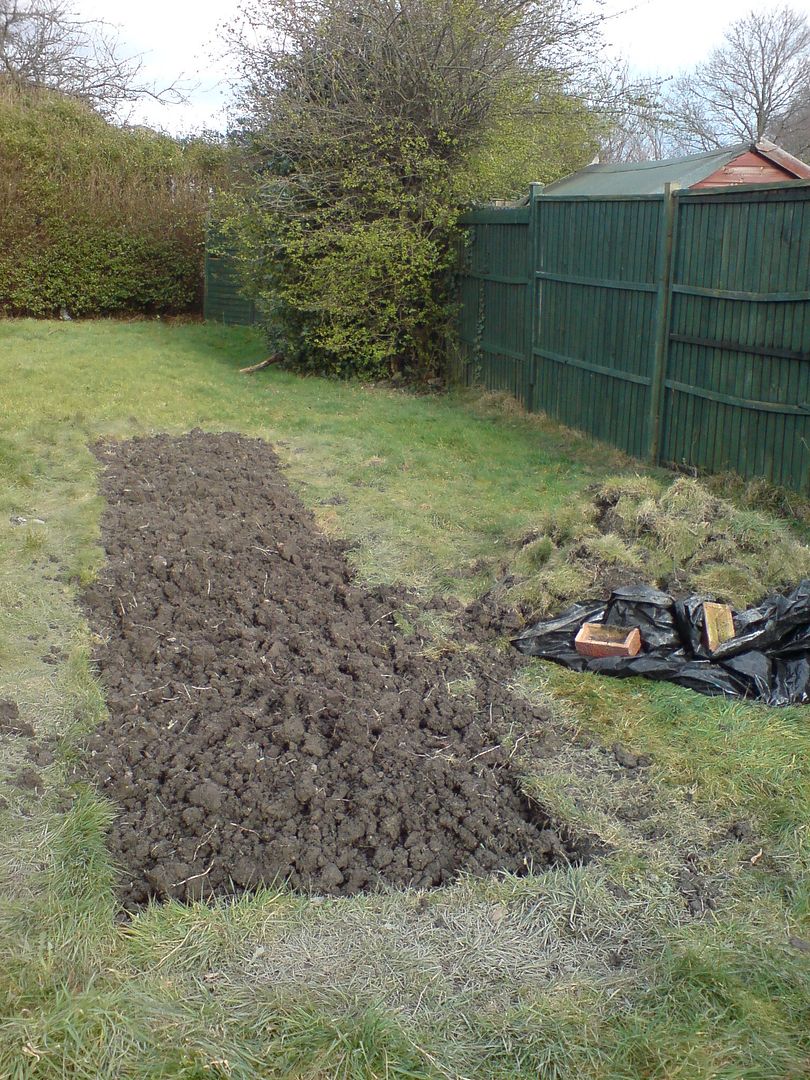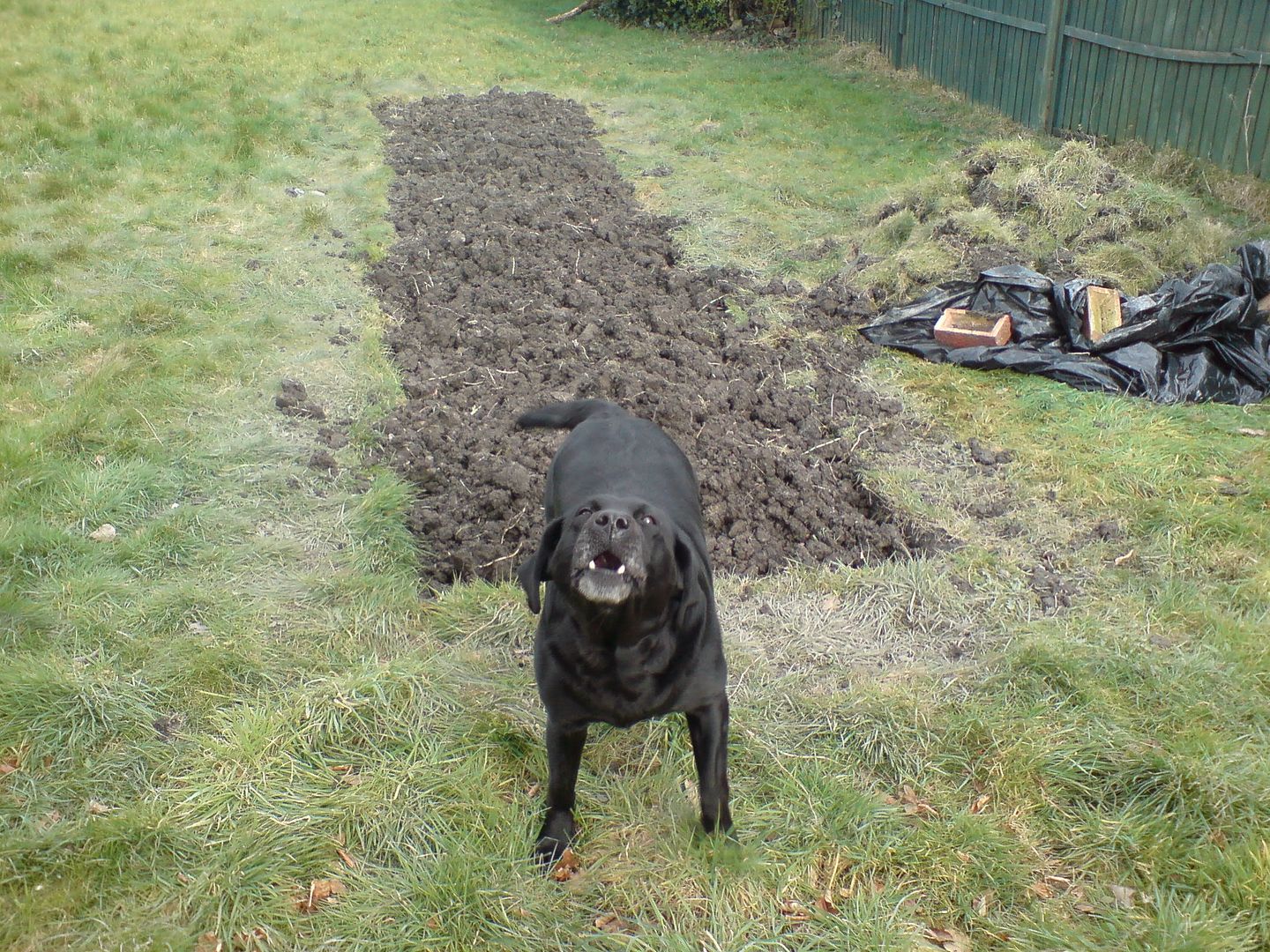 Summer just about to bark, after insisting that we get her in the picture.