And onwards. With slightly better weather and less achy muscles than anticipated, we press on with the digging.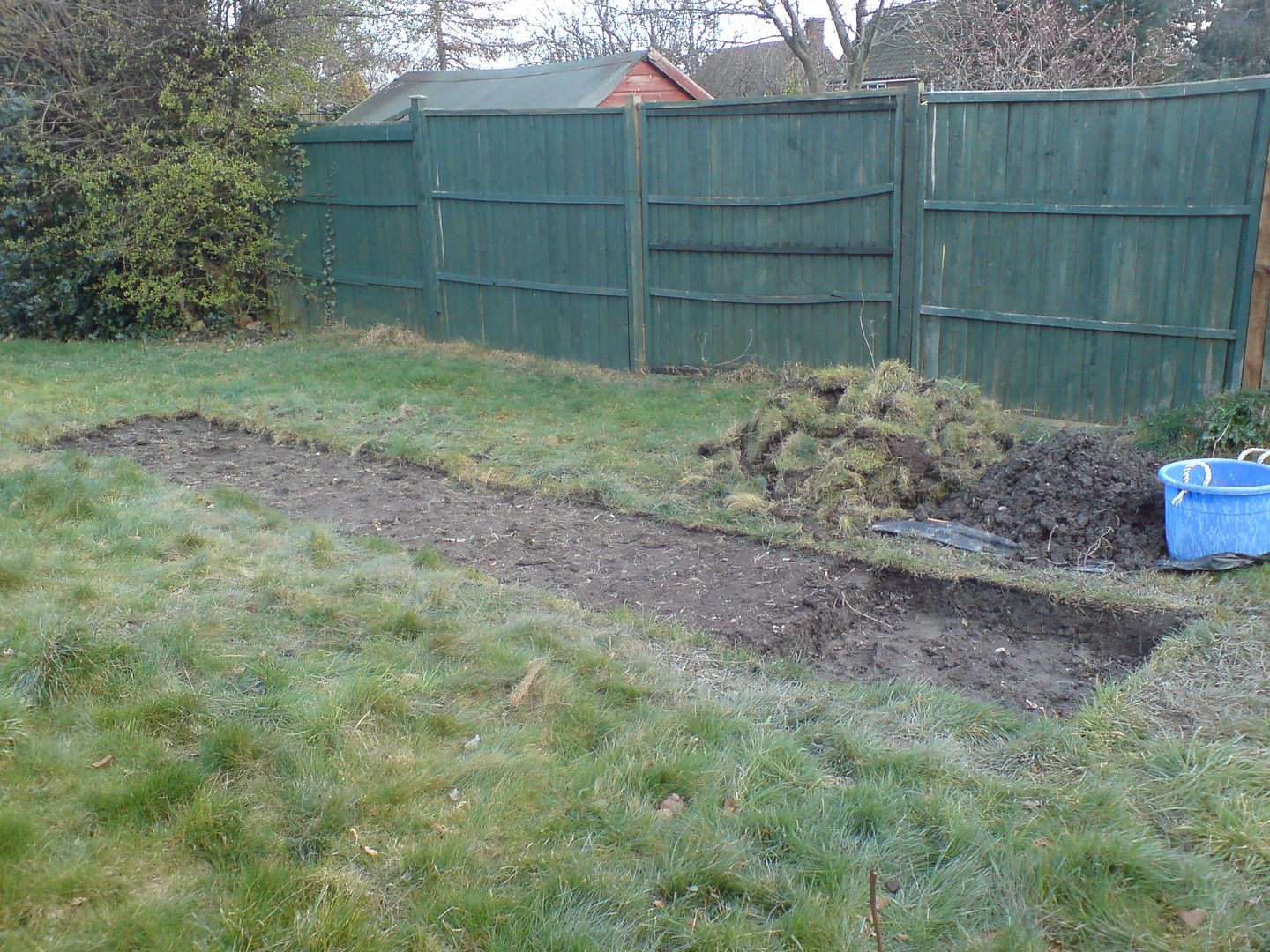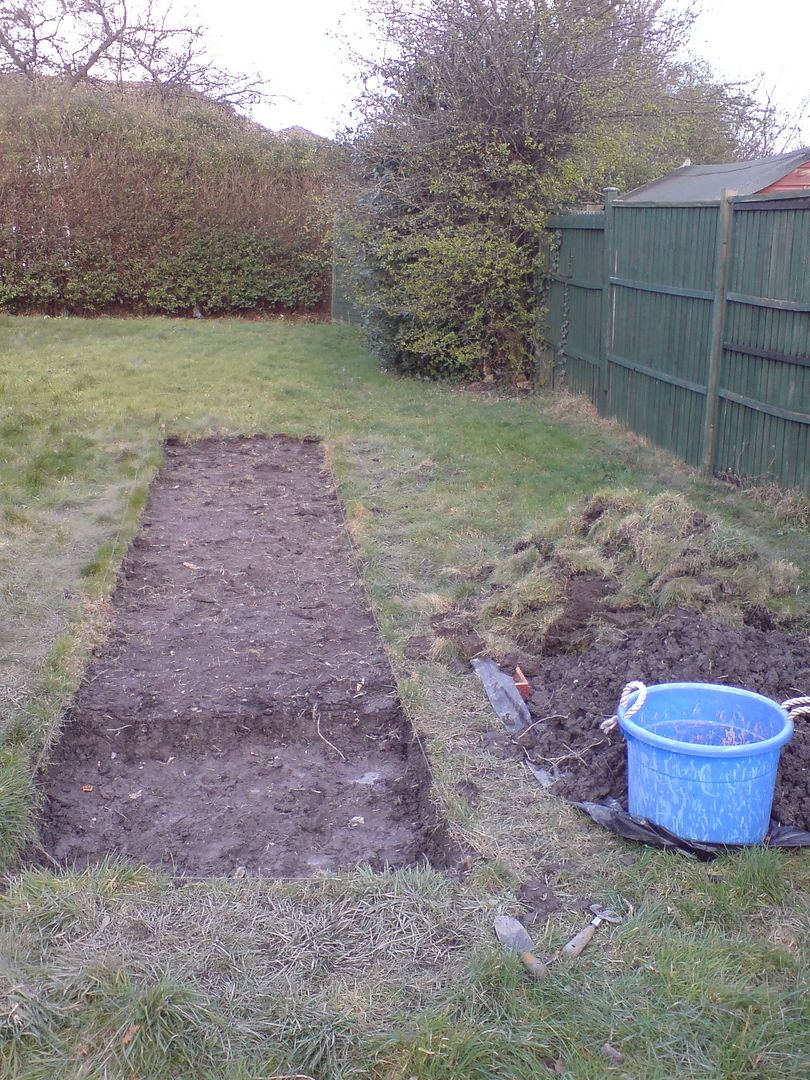 And we finish removing the grass from the whole bed. Which is another afternoon's work, believe it or not.
You can see one of the problems with the clay soil - it doesn't drain. The melted snow from the day before has pooled a little in the bottom of the bed.
Because of this drainage issue, I planned to add gravel to the bottom of the bed before we put the soil back in, then add compost over the top of the soil to make it more fertile.