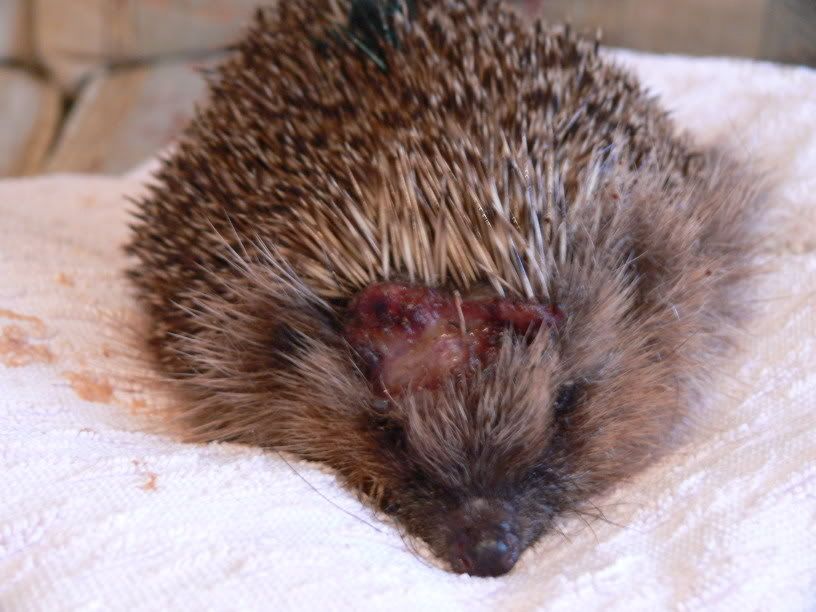 Basil's still very quiet. The wound is scabbing properly towards the top but I'm not so happy about how it looks in the middle. Think we'll have a visit to the vet tomorrow in case it's getting infected. Poor little prickler.
And we're going to have a serious tick removal session later too. Not an easy job, and he won't like it at all. Bastard things.
He had a little nibble of his dry food last night, but not very much, and I can't tell how much he's had to drink so we'll try to get more food and water into him tonight.
I know I'm not being very entertaining here at the moment with all this hog talk, but you know what? I don't care. Basil's important to me.