Nothing much today really. I know, I lied, and didn't post anything yesterday. Mostly because I forgot about taking pics until it was too dark.
I meant to move soil today, but Emma came round and didn't fancy anything heavy - she's stressed about work stuff and not sleeping well - so we just put in some lettuce seeds and transplanted some sweet peas instead.
So here's what's happening inside, and in the greenhouse.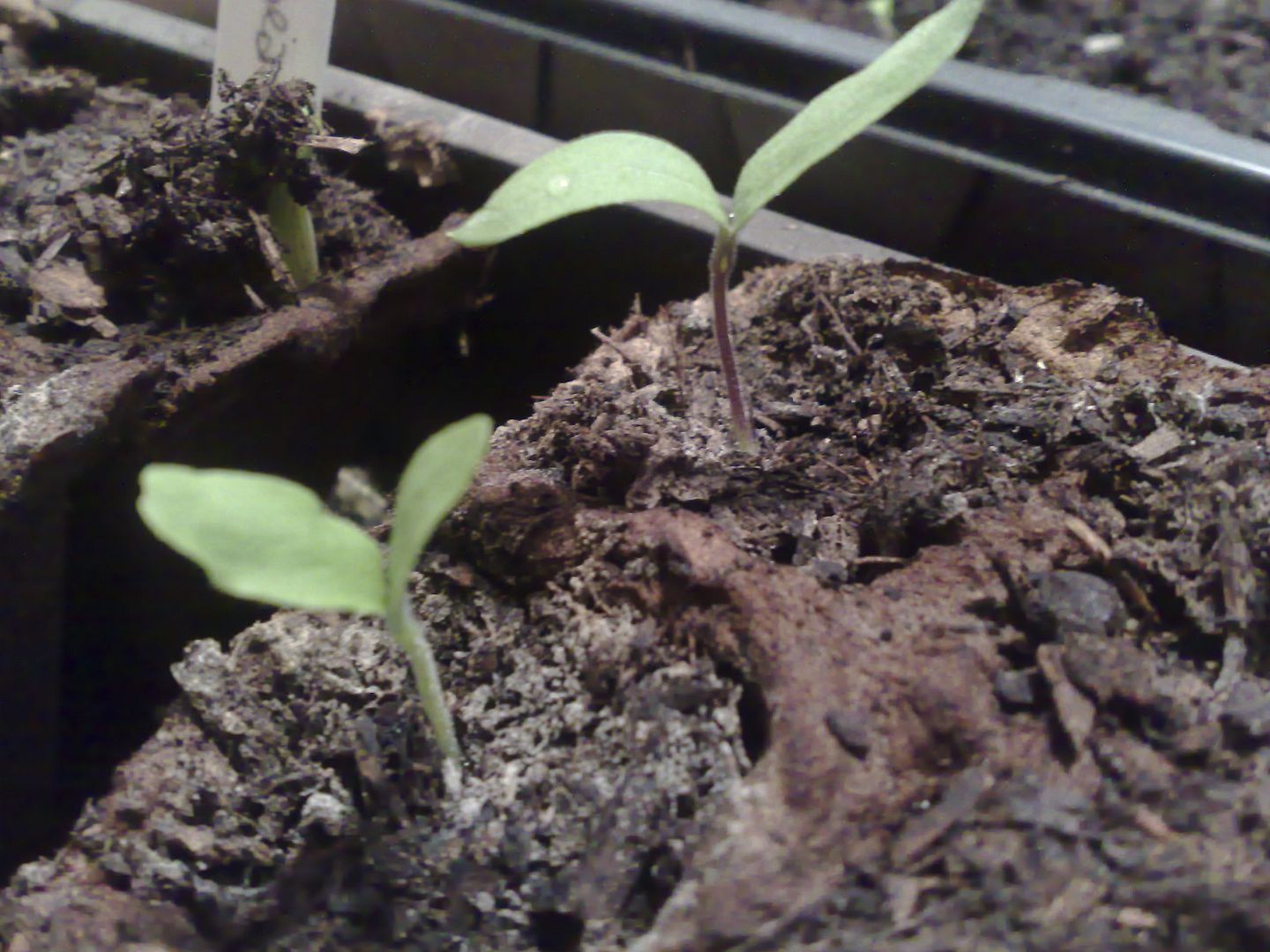 Aubergines.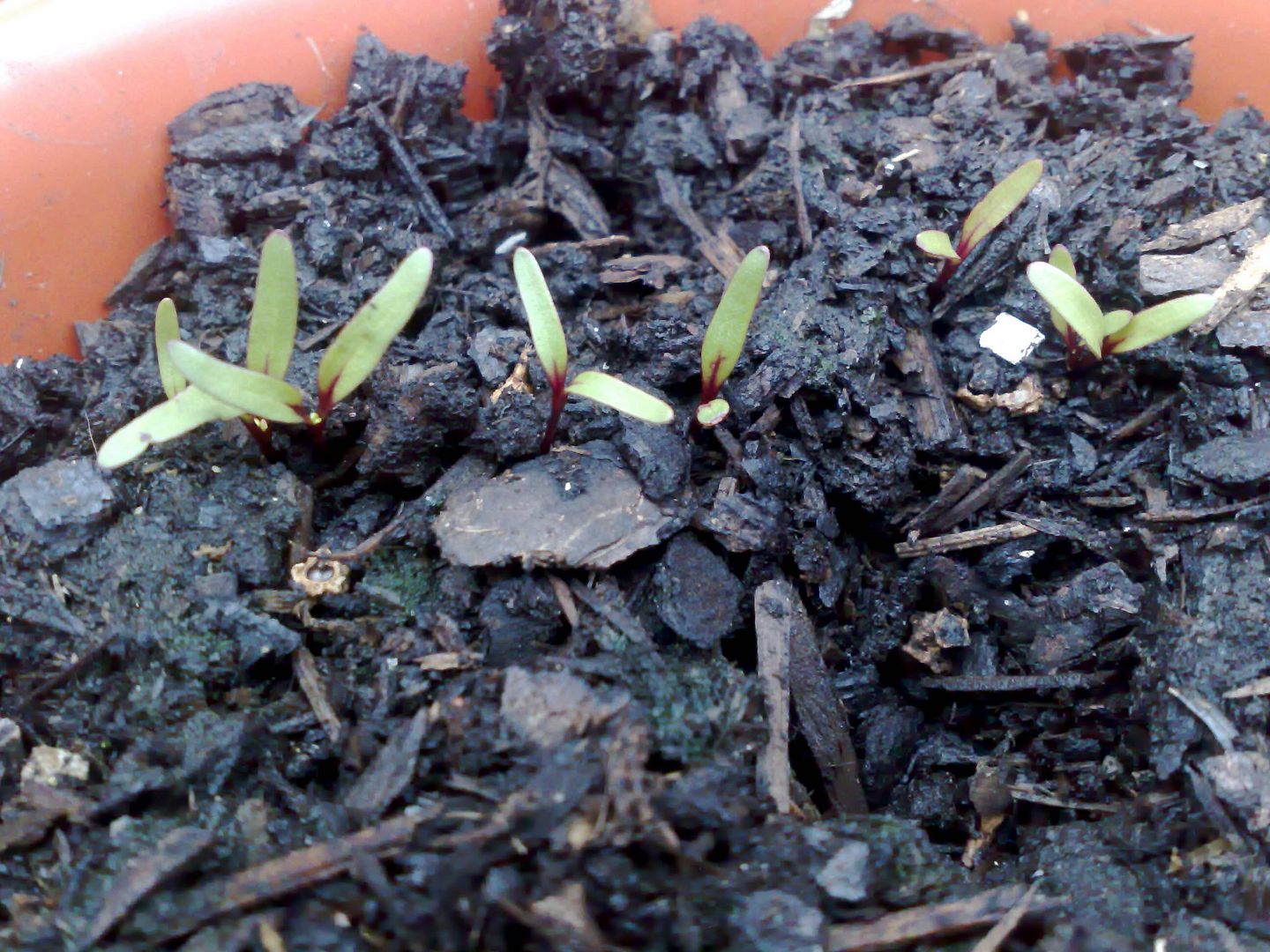 Beetroot.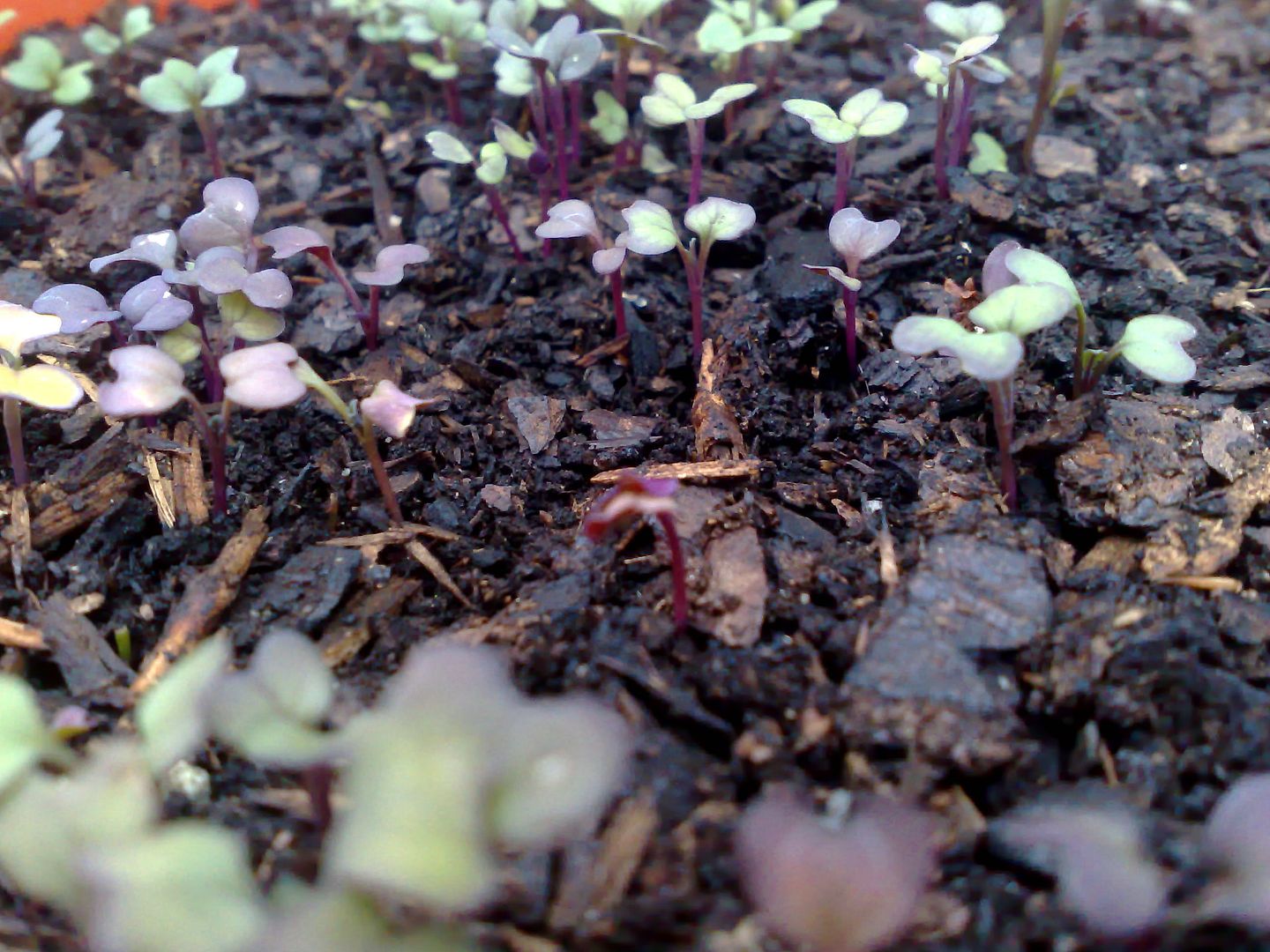 Broccoli.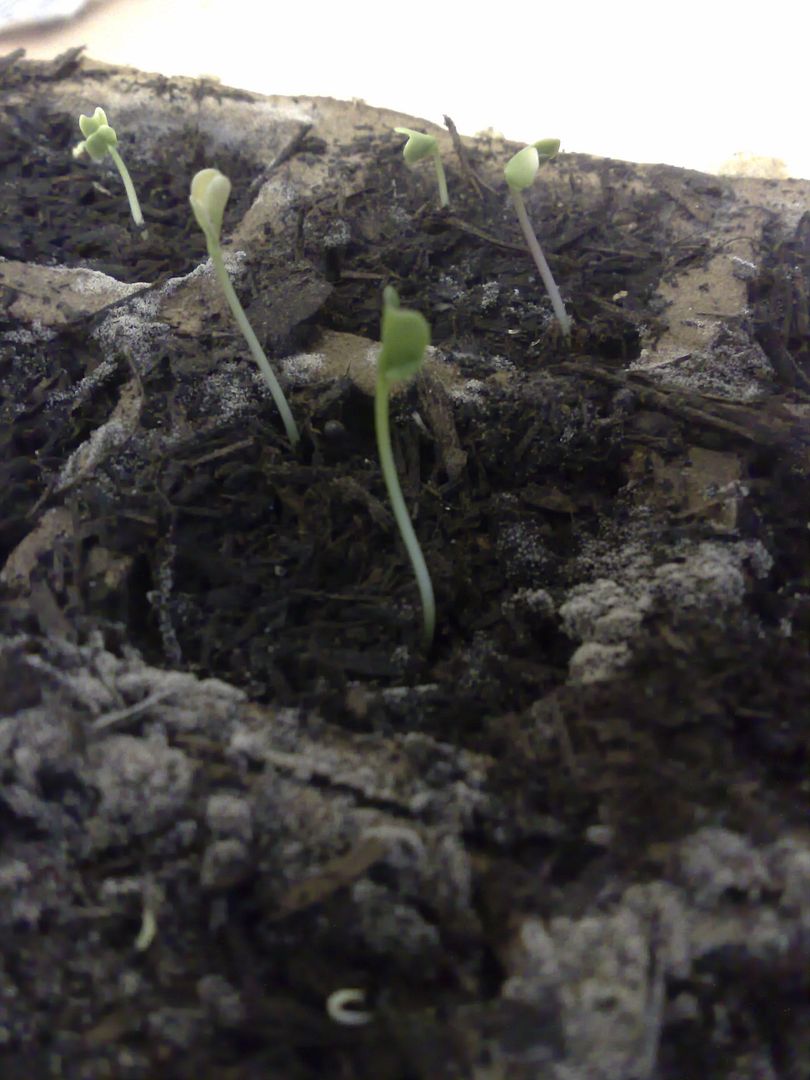 Cauliflowers.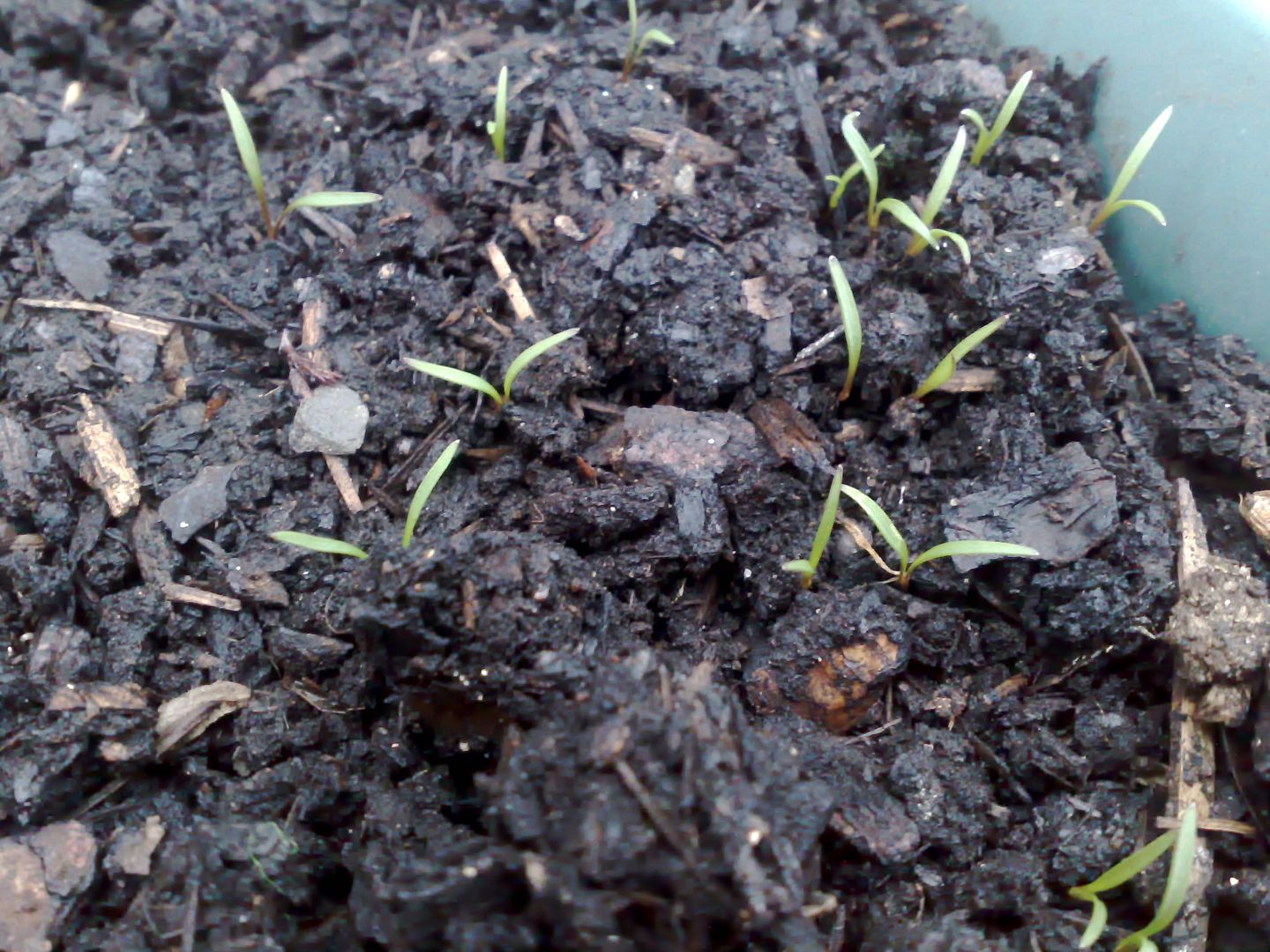 Carrots (sown maybe a month ago).
Dwarf French beans, which have shot up really fast.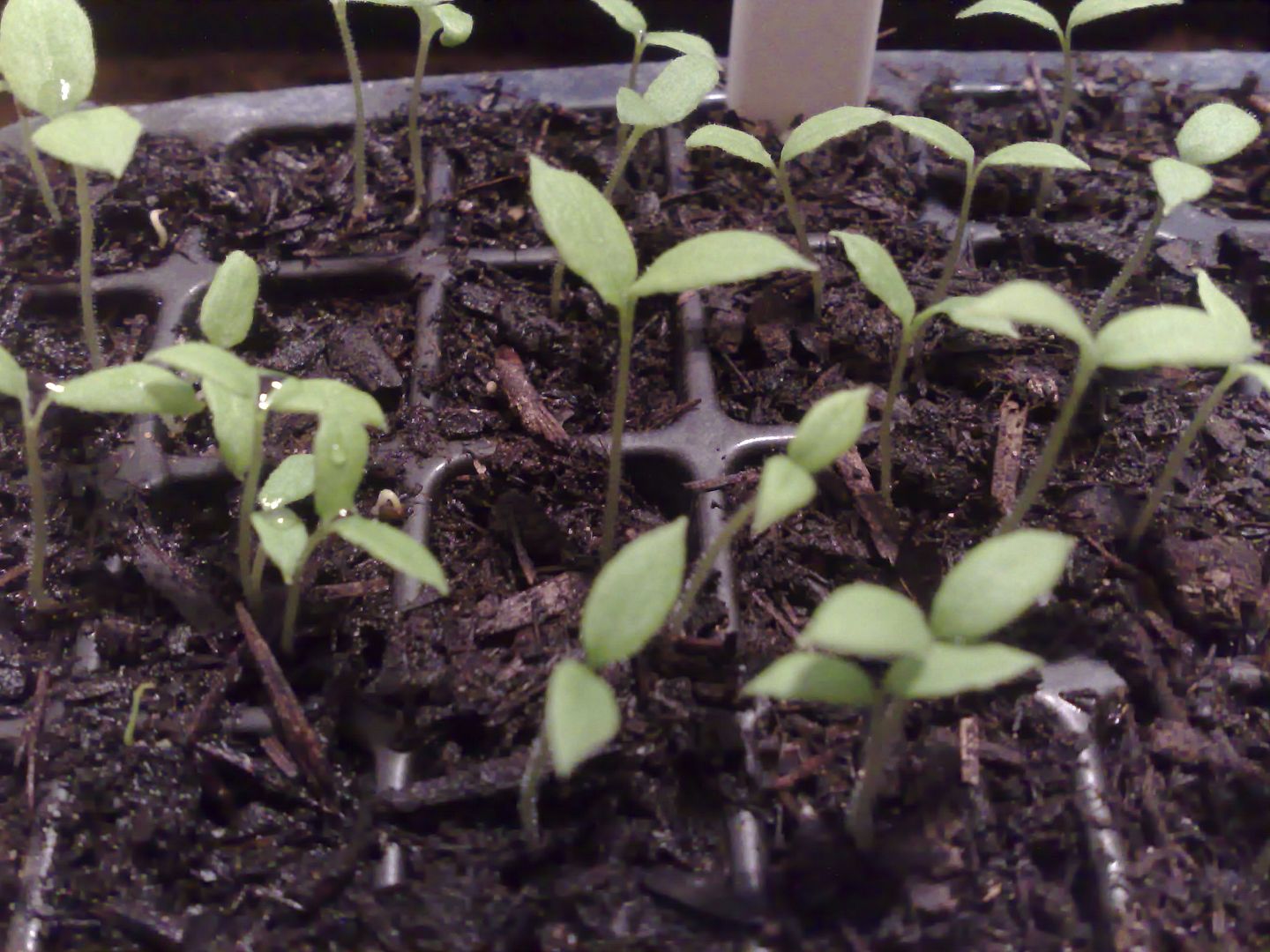 Huckleberries.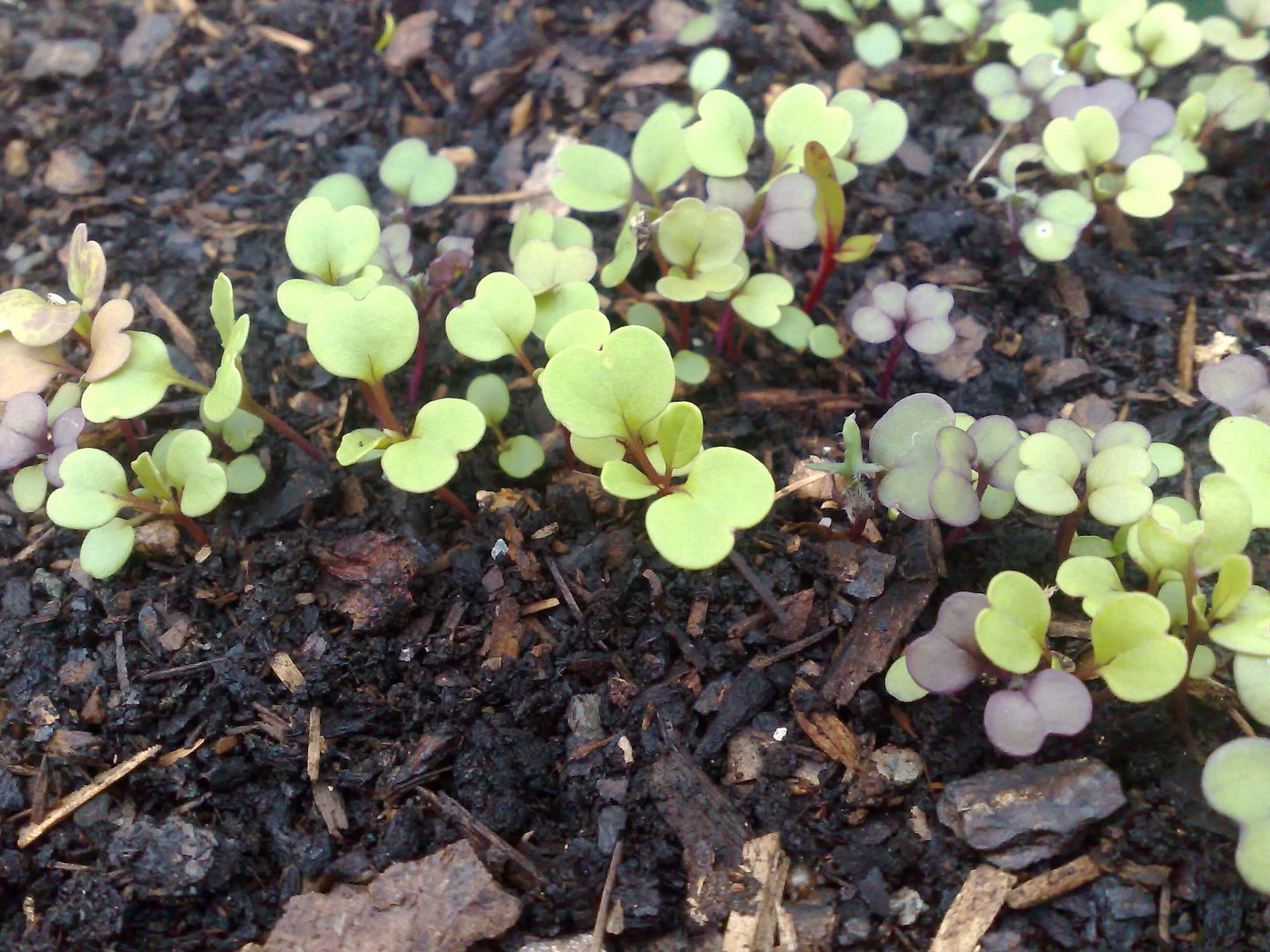 Lettuce, also from a month ago. It'll grow much quicker now it's warmer.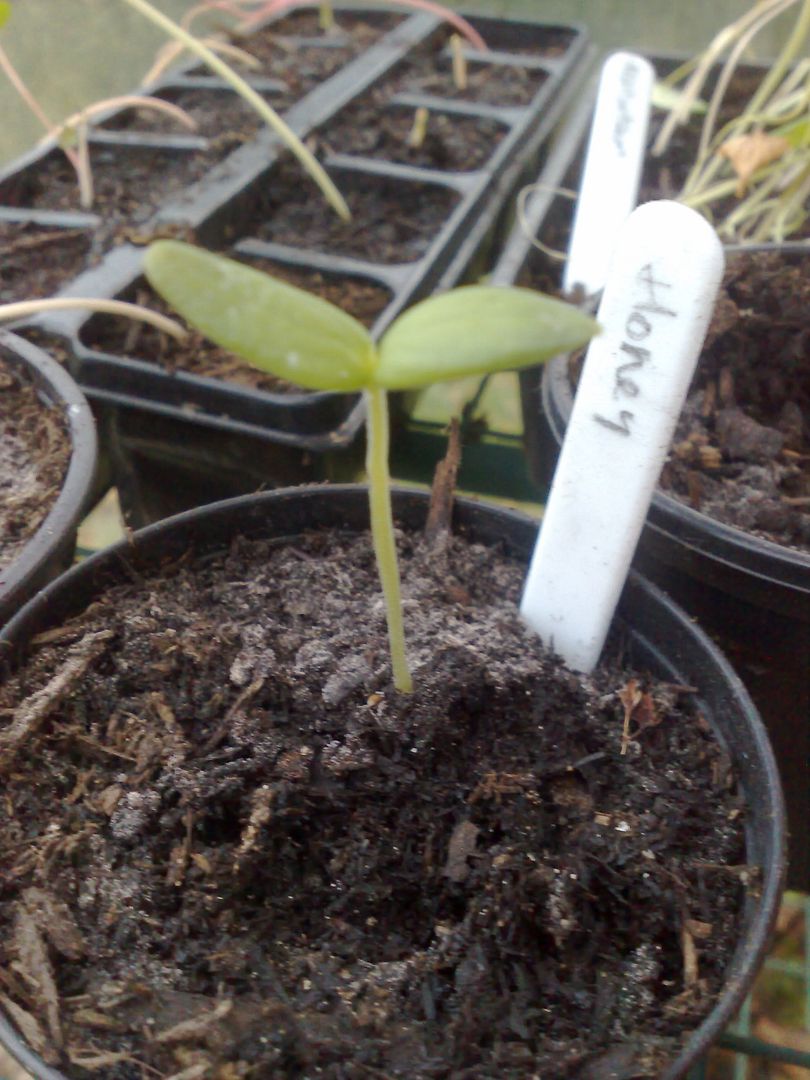 Melon.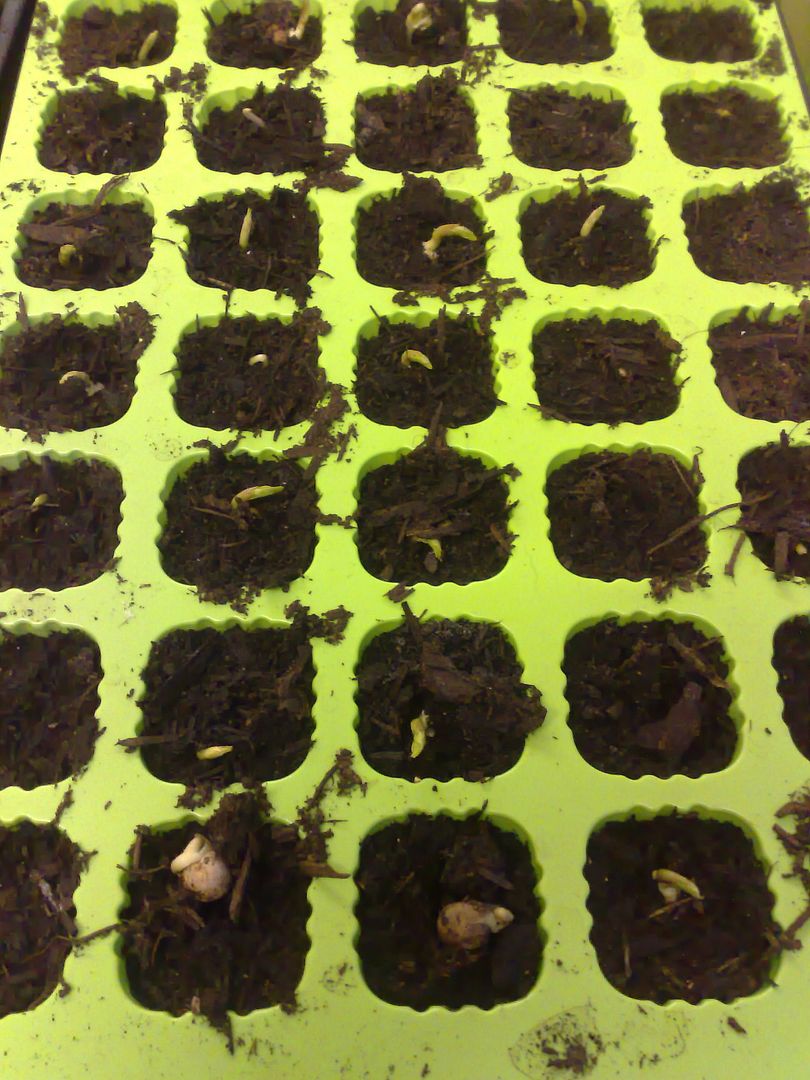 Peas - also grow very fast.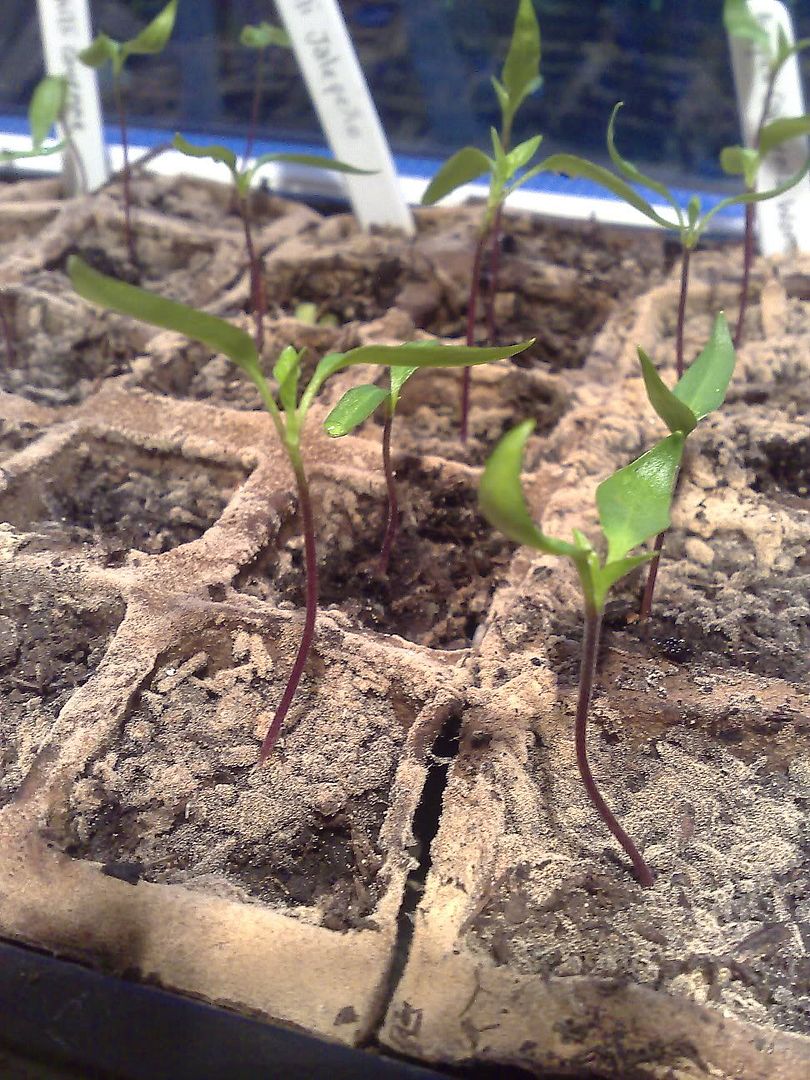 Peppers and chillies.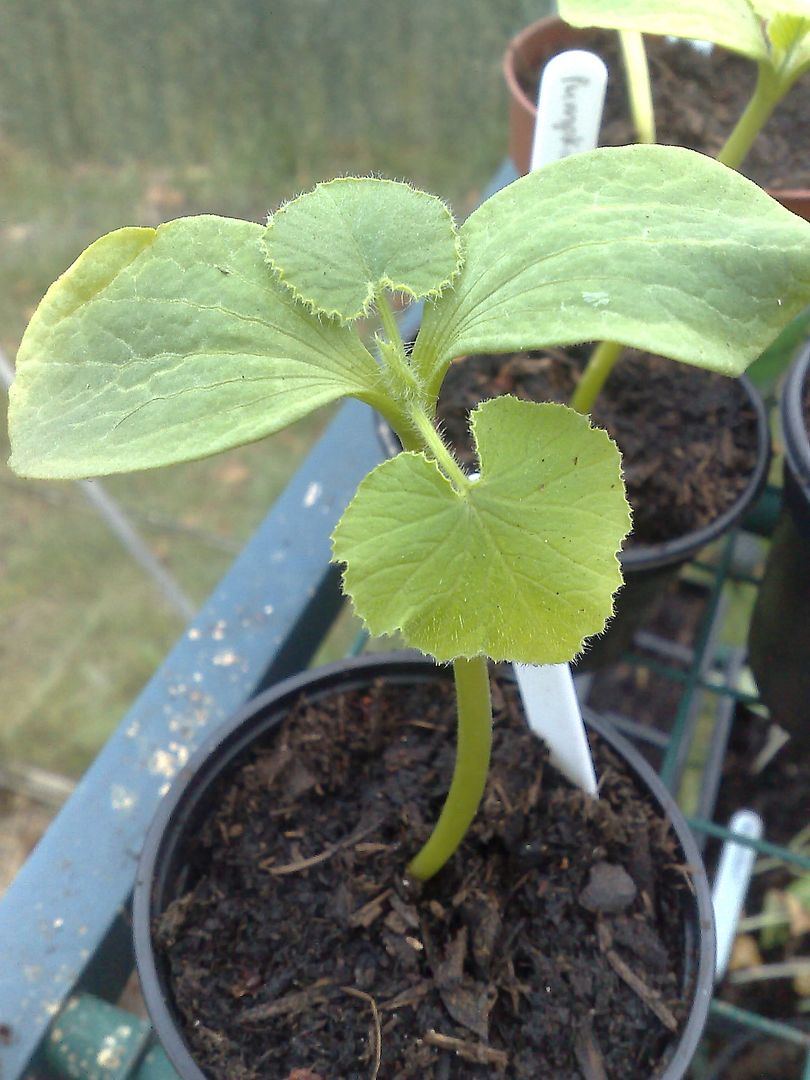 Pumpkin.
Spinach.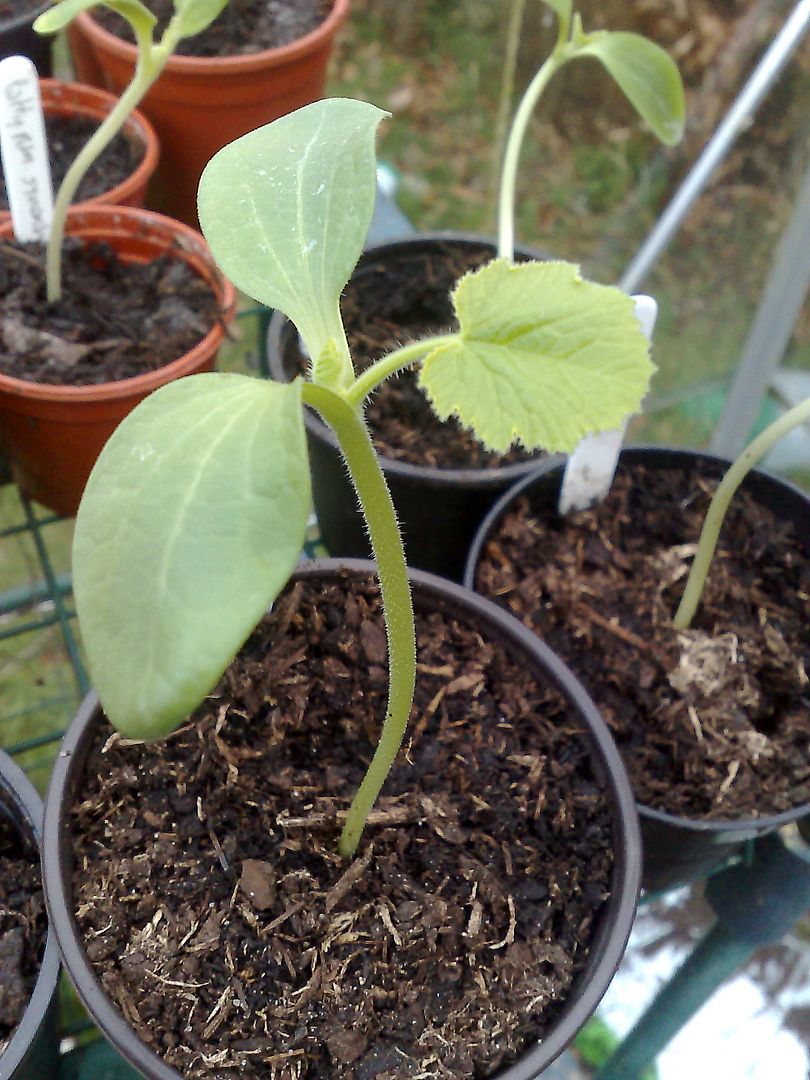 Squash. There's 28 of these, in 6 varieties. I was hoping that maybe 2 of each would survive, but all except two are still with us (the two never germinated). Looks like some might be given away...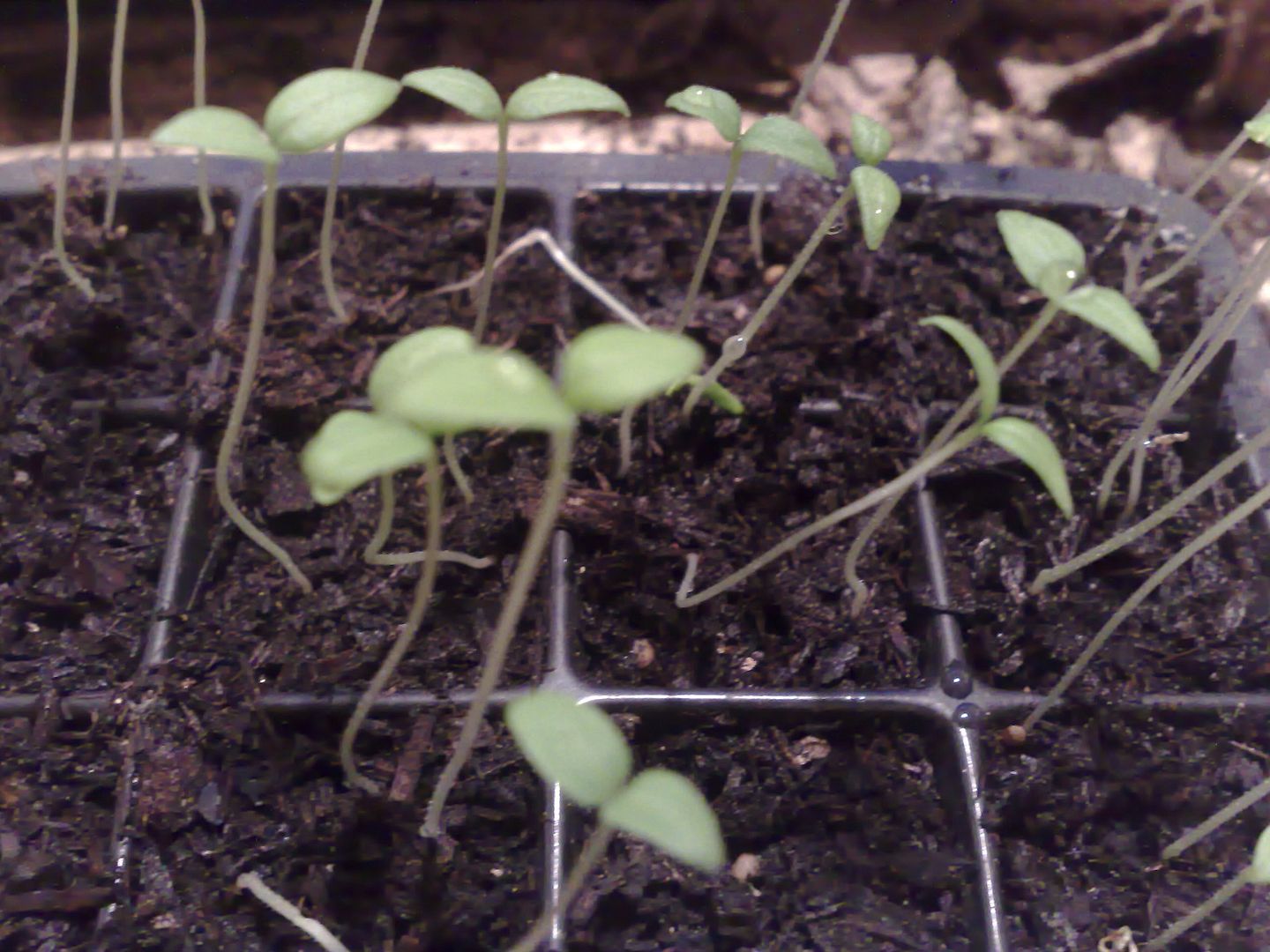 Tomatillos - the second attempt. Fungus killed the last lot.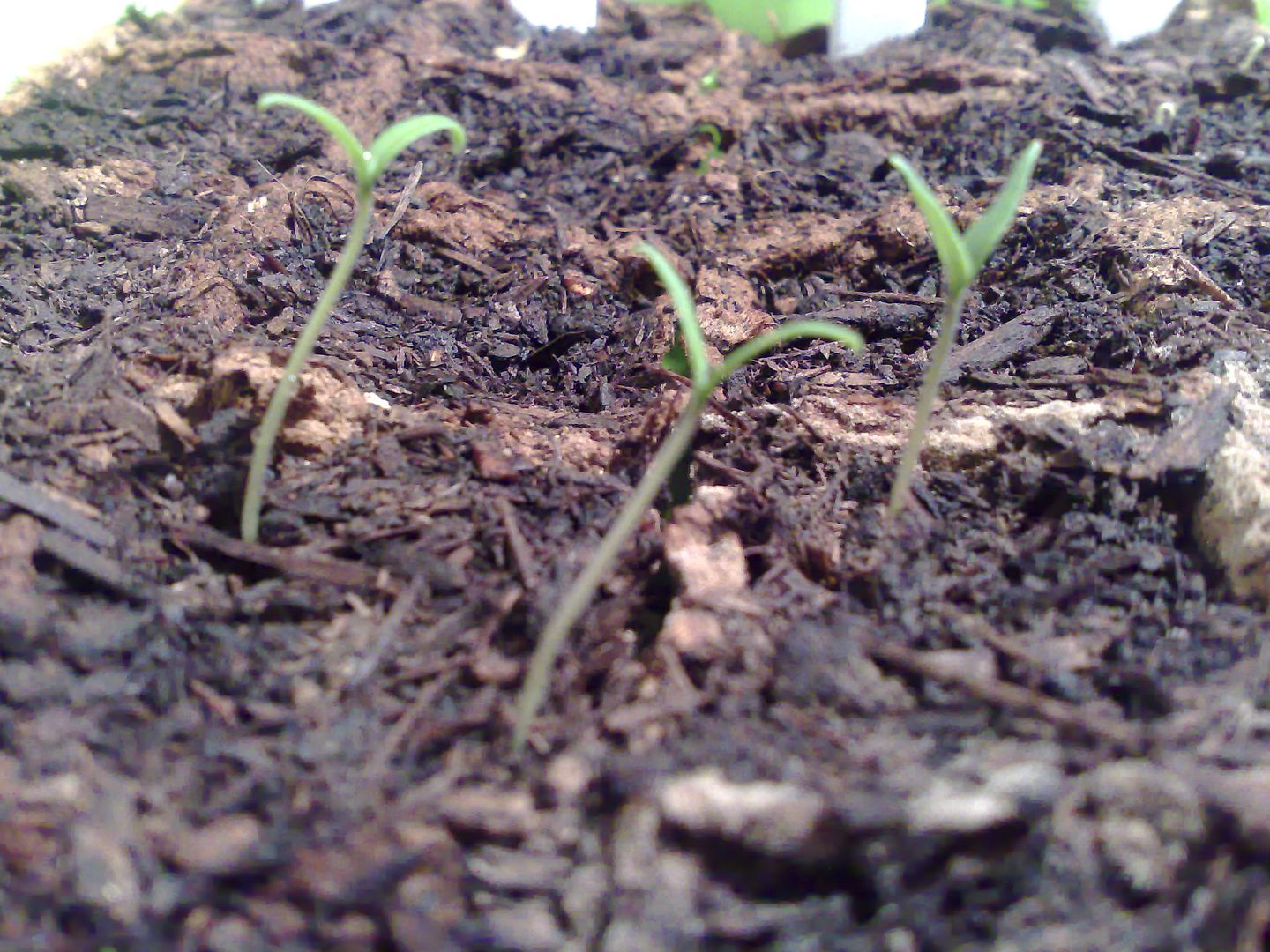 Tomatoes, which just came through the other day.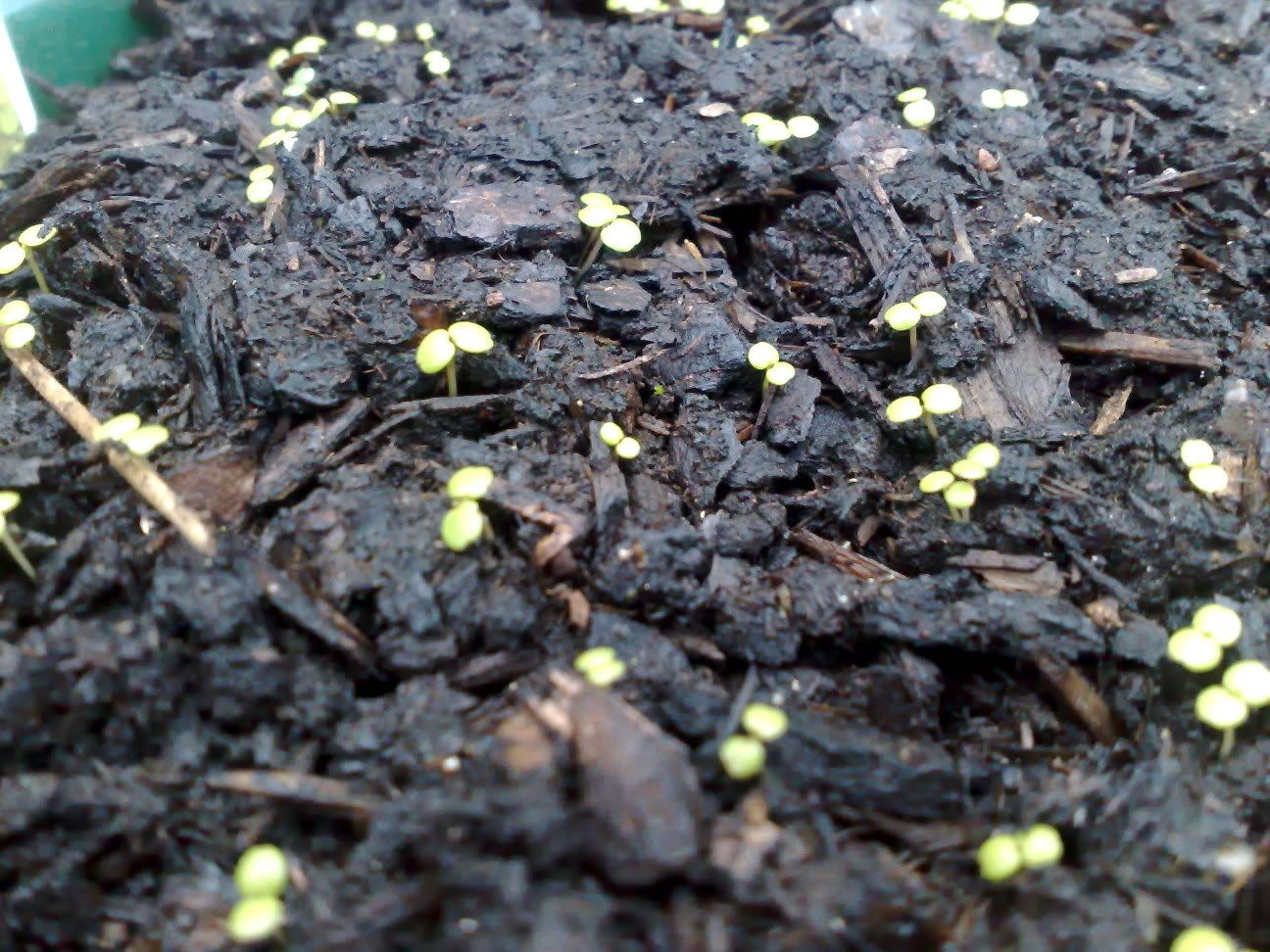 Watercress.
So there you are, some green stuff for a change!
I'm hoping to be able to harvest the first crop (mixed lettuce/salad leaves) in 3-4 weeks. Won't that be fun?